---
Janelle Bostock
Chief Executive Officer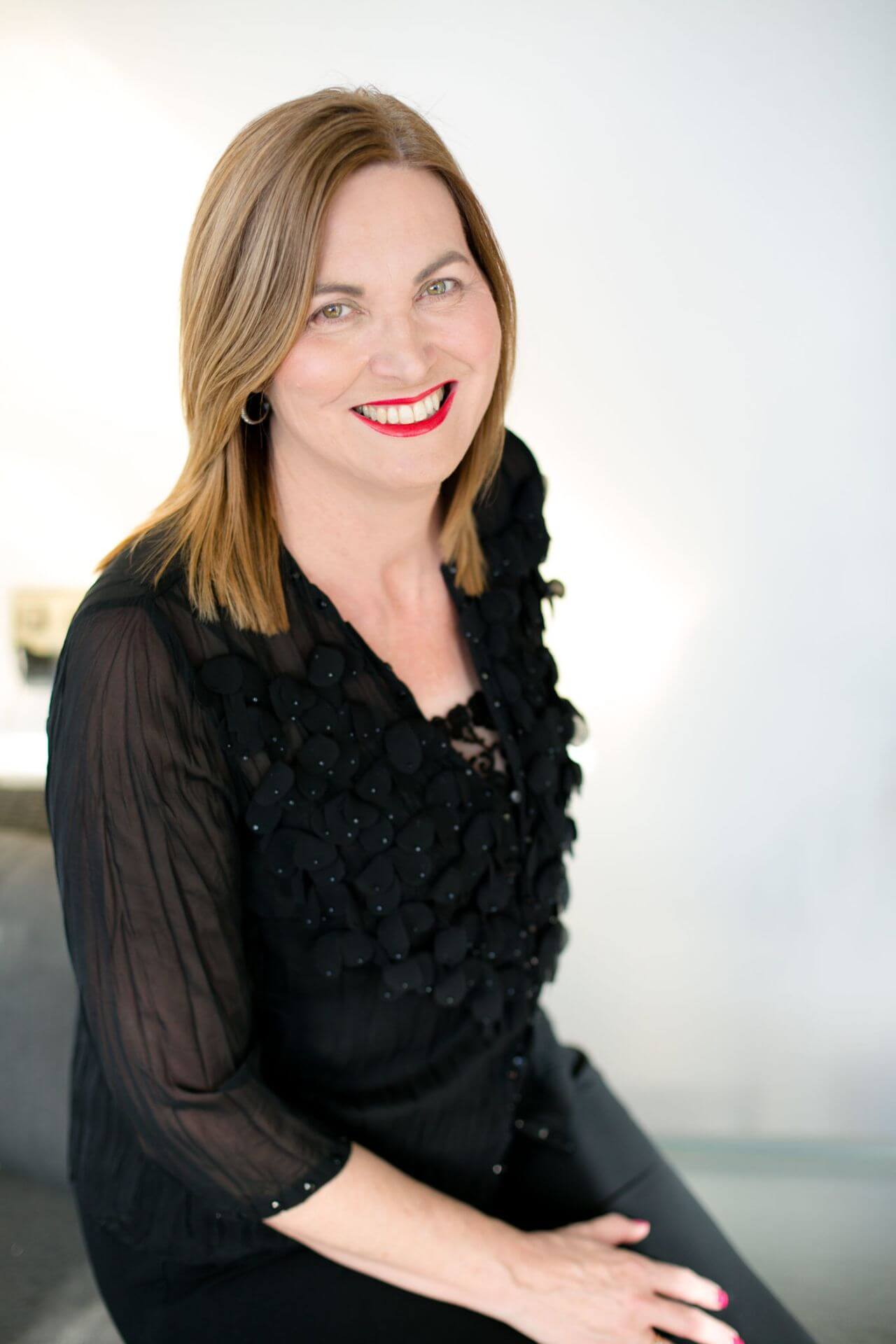 Janelle is Australia's Leading Expert in Connecting Women in Business to Grow, Succeed and Collaborate with other like-minded business women.
Janelle's career success includes over 25 years working in the private and public sector, not for profit organisations and running her own successful businesses. She has also been involved in event management and relationship management activities and has held Executive positions on the Australian Institute of Office Professionals Committee of Management on the National Board.
Janelle is passionate about making connections and providing opportunities for others.  She' a true enabler!  Growing up in rural Queensland, Janelle is wanting to expand opportunities for rural and remote business women.
---
Leadership Team
Hayley Birtles-Eades
Ambassador | National | Branding
Hayley Birtles-Eades
Boss Lady – BE Inc
Meet Hayley Birtles-Eades. An international speaker, coach and business woman; Hayley's prowess lies in business enhancement and explosion. From the early days, she has been realising the goals and visions of multiple clients across a variety of industries. Walking side by side with her clients, Hayley offers real life experience, insight and expertise. Hayley's 'No BS' approach and quick thinking leads to quick solutions that can be applied in and across any business. She specialises in rebranding, solving problems, creating solutions and general ass kickery.
---
Chris Knight
Ambassador | National | Rural and Remote
Chris Knight
Inspirational Connections
Meet Chris Knight. Chris is a licensed facilitator for the Internationally recognised Springboard Women's Personal Development Programme and works collaboratively across the public, corporate and not-for-profits sectors to support women professionally and personally to achieve financial and economic independence and security to be able to Live The Life of Their Dreams.  Chris is passionate about leading our strategic networking activities to reconnect with working women around Australia.
---
Wendy Chamberlain
Ambassador | VIC | Melbourne
Wendy Chamberlain
Buyer's Agent, Chamberlain Property Advocates
Meet Wendy Chamberlain. Wendy is an international best-selling author, fully licensed real estate agent, copywriter and avid real estate investor. She combines her 20+ years in the IT industry (Wendy holds a Computing Degree) with her love of all things real estate, making her move into real estate Buyer & Vendor advocacy a natural progression. Born and bred in Melbourne, Wendy loves to collaborate and connect women in business, which augurs well with being our Melbourne Ambassador. Wendy is called on regularly by the media for comment and has appeared on Foxtel TV, SkyNews, Hot Property, in Wealth Creator Magazine, The Australian and The Age newspapers and featured on the cover of the Women's Network Australia magazine.

---
Dr Dimitra Mersinia
Ambassador | NSW | Sydney
Dr Dimitra Mersinia
Dentist, Crows Nest
Meet Dimitra Mersinia. Dimitra is a dentist, smile architect, results mentor and a difference maker. Dimitra says as Regional Ambassador for WNA, she has a privileged position of introducing, connecting and collaborating with like minded business women – and a few men.  Whilst supporting local business owner members.  Dimitra also hosts educational forums in health and is heavily involved with the Royal Australasian College of Dental Surgeons and the University mentoring the next generation of health professionals.  She is passionate in encouraging, creating connections and seeing people grow and smile with confidence.
---
Alison Rogers
Ambassador | TAS | Hobart
Alison Rogers
Director – EIS Property
Meet Alison Rogers. She is the powerhouse behind why the WNA Hobart events run like a well oiled machine. Alison is passionate about bringing people and property together and says "I want to inspire a sustainable approach to loving the space you live in".  Alison says that as Regional Ambassador for WNA, I have a privileged position. Whilst supporting local business owner members, I also get to host educational forums and see some true connections and collaborations taking place, we really do have loads of fun and take hold of opportunities! – really maximising the benefits of the WNA membership.
---
Cheryl Gray
Ambassador | QLD | Redlands Coast Region
Cheryl Gray
Founder and Principal Consultant, Mulberry Seed
Meet Cheryl Gray. Cheryl is a communication strategist, writer, trainer, manager and mentor. She provides insights and solutions to help business owners and executives achieve success.  Cheryl is keen to grow the Redlands Region as that is where she lives and the base for her business.  Part of her passion is to encourage and support other local businesses.
---
Amanda McCall
Ambassador | QLD | Brisbane North
Amanda McCall
Director – McCall Financial Services
Meet Amanda McCall. As a 20 year member of WNA, Amanda has had the pleasure of meeting many wonderful women. It's always great when you can introduce people to WNA and see connections happening. When Amanda is not the Ambassador for Brisbane Northside – she has her own Financial Planning practice.
---
Marney Perna
Ambassador | QLD | Moreton Bay Region
Marney Perna
Founder, Head Kinesiologist – Kinique Natural Therapies
Meet Marney Perna. She is the motivated networker leading the Moreton Bay Region Events. Marney is passionate about providing a safe and inviting space to network effectively and authentically.  Marney says being the Moreton Region Ambassador for WNA, is an honour and privilege. Having been a WNA member for over a decade, she knows and appreciates the values of a having a collaborative and supportive network for business owners.
---
Anne Noonan
Ambassador | QLD | Brisbane West Region
Anne Noonan
Director – Yoga Forever with Anne Noonan
Meet Anne Noonan. Anne is the Brisbane Western Suburbs Ambassador and has a passion for connecting and bringing women business owners together at our Paddington brunch. Anne says re-joining WNA was the best thing she's done in years. She loves watching the growth and mutual support when the right connections are made.
---
Jan Watman
Ambassador | QLD | Sunshine Coast Region
Jan Watman
Director – Jan Watman
Meet Jan Watman. Jan is a Finance professional who has worked in corporate for over 20+ years, before deciding to start her own finance broking business and re-establish her work life balance.  She now enjoys a thriving business that started in 2013 where she is able to assist her clients whilst working from home, which allows the flexibility to enjoy time with her toddler on the Sunshine Coast.  Jan has been a WNA Member since 2012, and is looking forward to growing Sunshine Coast WNA group in 2019. Since her move from Brisbane to the Sunshine Coast in 2017, Jan understand the importance of networking with local businesses to expand business opportunities.
---
Fe Taylor
Ambassador | QLD | Gold Coast Region
Fe Taylor
National Marketing Director – Juice Plus Company
Meet Fe Taylor. Fe is a Health and Well being Specialist with a passion for helping others live life with health, vitality and vigour. Fe has two sons and has resided on the Gold Coast for 40 years!. Fe has an active role in the Health and Fitness sectors on the Gold Coast, and is a National Marketing Director with the Juice Plus Company,
---
Marianne Rom
Ambassador | WA | Perth
Marianne Rom
Meet Marianne Rom.  Marianne is a Marketing Strategic & Social Media Educator specialising in Online Reputation, Digital Communication, Branding and Visual Imagery.
Since launching her Facebook Bootcamp Basics and Core Conditioning workshops in 2010, Marianne has worked with a diverse client base in private and public sector and small business. A leading Canva trainer, Marianne is one of the first 175 beta testers worldwide and continues to provide feedback to ensure the community's needs are met with each new update.
---
Melissa Donaldson
Ambassador | VIC | Geelong
Melissa Donaldson
Director – Allsure Insurance
Meet Melissa Donaldson.  Melissa is a highly experienced insurance broker with 35 years of industry experience. Heading up Allsure Insurance, a second generation family-owned and operated business, Melissa focuses on delivering exceptional service to clients.  Allsure operate out of their head office in Geelong, Victoria and run mobile operations in Hobart, Tasmania.