QLD | Networking Event | Gold Coast
---
QLD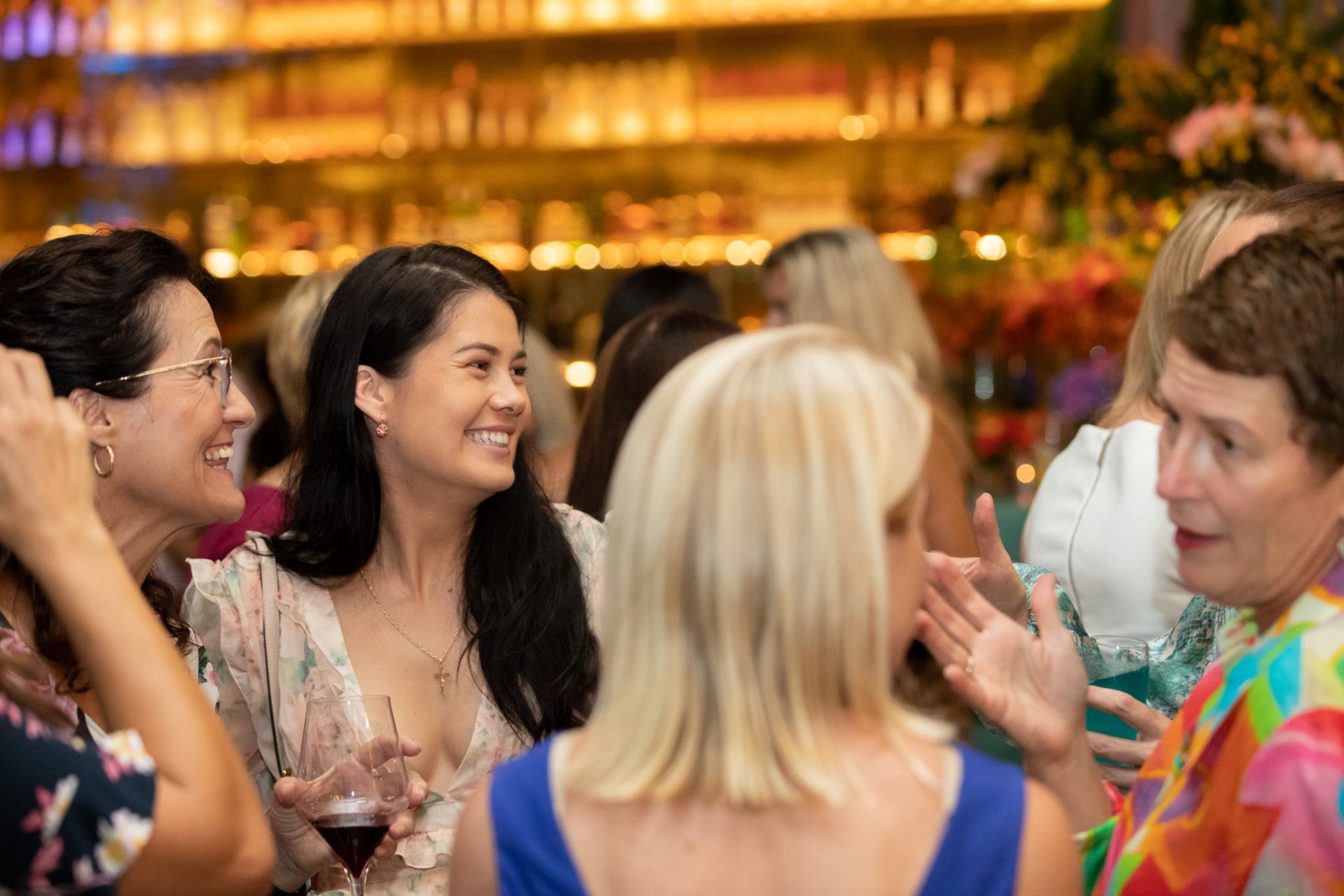 Celebrating our Diverse Community of Strong Women
Queensland Women's Week  – Celebrating our Diverse Community of Strong Women – recognises and celebrates the achievements of Queensland's women and girls. Our extraordinary guests are the true epitome of celebrating our diverse community of strong women and the contribution they make to Queensland.   We are delighted to partner with Boudoir Lounge  on this event.
At our event, you will be welcomed at the door, and introduced so you won't feel on your own. Throughout the event, there will be opportunities to meet and connect with other women.
Well known local identity Sally Thibault  – an author, with a successful career of over four decades in health, wellness, business and marketing.  Sally further empowers you to Heal the Relationship with Food, Weight & your Body…so you just feel Lighter.  Sally will lead the Panel with the folllowing very successful, business women.
Our Panel
The Honourable Angie Bell MP – Member for Moncrieff Angie has served as President and Vice President of LNP Women in Queensland and is the current Federal Member for the seat of  Moncrieff.  Her book 'Retail Rebranded-27 Secrets of Market Leaders' is part of the marketing curriculum at Griffith University and at the Copenhagen Business School (CBS), Denmark.
Moyra Major – With a 20-year career in media, Hot Tomato's Moyra Major is a Gold Coast Media icon. The mum of two young boys, Moyra heads up the ratings success Drive time show Moyra, Mal and Baggs, as well as facilitating her life changing Major Confident Public Speaking training.
Fiona McLarty – After many influential years in the sport, in 2018 Fiona was appointed as the first Head Of Women's Football at the Gold Coast SUNS. And in late 2019, she has brought together all 30 female recruits for the first time, in preparation and anticipation of the 2020 AFLW season.  Fiona McLarty is a highly educated and respected pioneer in the Australia Football League.
Our Venue – The Boudoir Lounge
Join us at the Gold Coast's newest and most elegant venue The Boudoir Lounge.
The team have created elegant, shared breakfast options, served buffet style, for greater choice.  A Beverage Station with a selection of self-serve chilled juices, freshly brewed coffee and assorted teas.
PRE-WORK SHIMMY
Boudoir Lounge's Beauty Bar will be open from 8:00am onward on this day – why not treat yourself to a "pre-work zhoosh up" for just $19 per person?  Bookings Essential.
Choose:
*Hair Style – Up-style, curls or de-frizz – What's Your Fancy?
*Eye Enhancement – Includes Lash Clusters and Eye Shadow
*Make-Up – Touch up – Get Your Glo On!
Due to venue policy they require five (5) working days notice prior to the event for special diets that are to be served on the day.  Sorry, but any special diet bookings received after this time cannot be guaranteed.
This is the perfect opportunity to increase your visibility whilst networking and socialising with other likeminded dynamic business owners and women in business.  Don't forget your business cards and brochures so you can capitalise on the networking opportunities on the morning.
Our charity raffle – supporting a charity for mental health initiatives for those affected in the bushfires. Read this as "please bring change". If you wish to donate, please contact Sally as she would be delighted to hear from you.
PARKING:  There is complimentary 3-HOUR onsite parking underneath The Shores Building and accessible via Como Crescent.
Tickets:  In celebrating Queensland Women's Week, we have kept it at the one price for members and guests:  $59.00.

Join WNA now for more incentives.
Event details
---