Wed 27 Nov 2019
Women supporting women: charity, champions and Christmas cheer
Janelle Bostock
---
In The News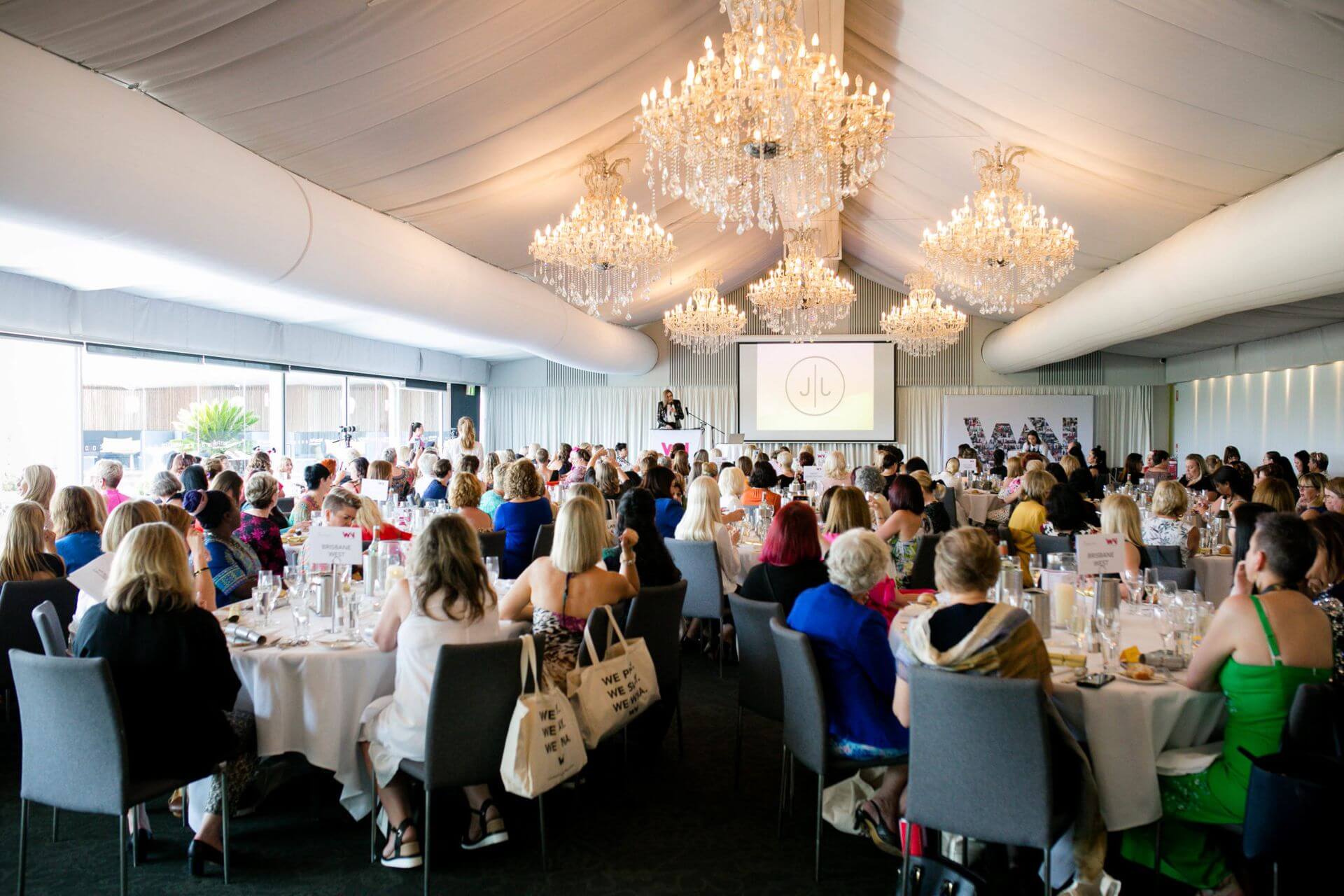 Australia's leading membership-based networking group for business women hosted their annual Christmas Charity Luncheon on Thursday 21 November 2019 with 220 members and friends of Women's Network Australia (WNA) in attendance.
They were joined by distinguished guests Lady Mayoress Nina Schrinner, Councillor Kate Richards, Gayle Richardson co-founder of Mummy's Wish, guest speaker Jodie Fields, and vivacious MC Rachael Tiernan.
Small business owners rarely have time to take a few hours out of their day for a lunch. However, WNA members banded together to support Mummy's Wish. Every day around Australia 13 families have their lives turned upside down when a mum is diagnosed with cancer. The Mummy's Wish support program has been designed to alleviate the pressure on mum, and most importantly, enable families to spend precious time together.
We are delighted to say, thanks to the generosity of sponsors and guests, we raised over $8,000 on the day in support of this deserving organisation.
National Chief Executive Officer of Mummy's Wish, Angelique Ettia said "The work we do allows mums undergoing treatment to cope with their illness and meet the physical and emotional needs of a young family, because a mum with cancer is still a mum."
MC Rachael Tiernan, Founder of SUPERSTARS performance school, praised the work of Mummy's Wish during her entertaining coordination of proceedings. Rachael is well-known for bringing energy and enthusiasm to any event and she certainly did that at this sold out event!
Sports commentator, coach and keynote speaker Jodie Fields, former Australian Women's Cricket Captain, took to the stage to share how her determination and resilience helped take her to the top as an elite athlete, and is helping to drive her forward in business. As a special guest of WNA, Jodie Fields also spoke about discipline and the power of habits, overcoming personal challenges and owning introversion.
WNA Chief Executive Officer Janelle Bostock said: "Jodie Fields is an advocate for change in the corporate world. She is wonderful mentor for women – particularly young women. I have no doubt that her story resonated with the business women in the room. Her message of determination and resilience is not only relevant on the sporting field, but in running a successful business."
Ms Bostock said  "More women than ever are now running their own small business in Australia and Women's Network Australia, with its nationwide membership, is passionate about making a difference and being the voice for other women in business – a vibrant community for women in business to connect, grow, succeed and collaborate."
"WNA is about creating on-purpose growth, not only for the network but for the members as well. I am passionate about being the voice for women in business, and as a small business owner myself, I know the tribulations and triumphs of being in business. I also recognise and understand the power of connection and collaboration."
"Being a mother, a daughter, a wife or an active member of the community shows strong leadership and thoughtfulness when leading a tribe. Our luncheon was a time to celebrate, but also to raise much needed funds for Mummy's Wish".
We would like to thank our event sponsors who helped us to raise these funds through their generous contributions. A special mention to our major sponsors: Liquid Learning, Healing Tao Australia, Love Lockets, Laser Clinics Australia, JTS Insurance, Bartley Cohen Lawyers, Beinc, Pagoni, David Jones Queens Plaza, Sak Salons, Jacq Leigh and Debi Brett Photography.
Our event was featured in Indulge Magazine  and The Scene gallery , The Courier-Mail.
Photos courtesy of Debi Brett Photography.
---
Back to In The News
---
About the contributor
Janelle Bostock
Women's Network Australia is the longest running and Number One National Membership…
Learn more