TAS | Networking Event | Hobart
---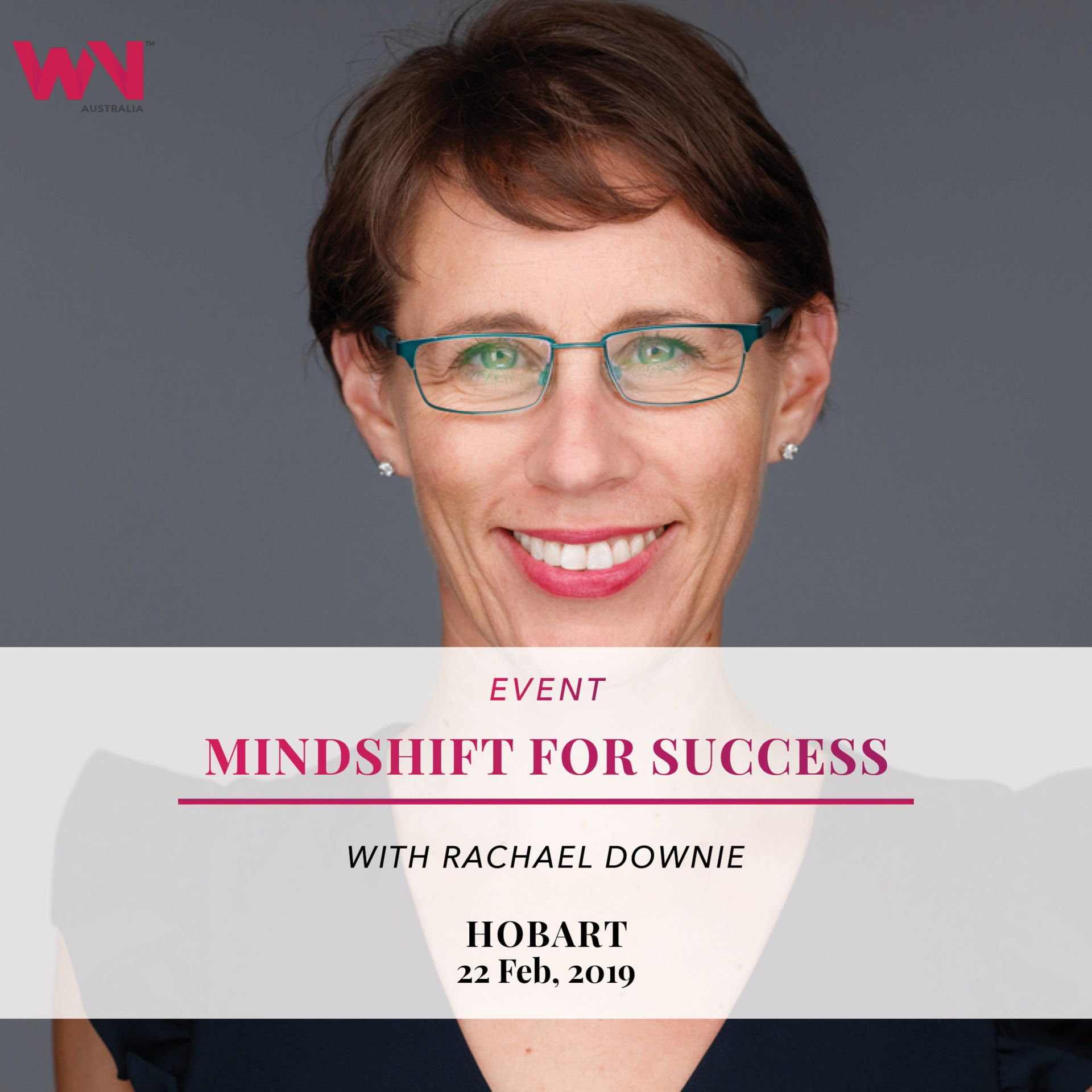 Mindshift For Your Success
Speaker: Rachael Downie, Owner/Manager - Rachael Downie
Are you encountering any of these in your business:
I work tirelessly every day and don't produce the results I want
I just don't seem to be attracting the people who want my services
I am pouring all my time, money and resources into my business, and not getting ahead.
Most training is based around getting people to know more, but knowing more does not equal better results. We need to close the gap between what we know and what we do. But how do we do that?
We need to create a paradigm shift. Rachael Downie shares how you can create a permanent paradigm shift for individuals and teams because it targets the subconscious mind – where our habits, our beliefs, our self-image and ultimately our results are created.
About The Speaker:
Rachael Downie is a high performance mentor and someone who is truly focused on converting thinking into results.
She is passionate about helping people find what they really want out of life and their business.
What you will learn:
Understanding about paradigms and impact on their lives personally and professionally
How to increase your productivity and efficiency with less effort and action
What's holding you back from getting to where you want to go?
Learn how to be abundant and prosperous in your business with a few simple tweaks.
How to promote your business at this event
Brochure or Product Sample Distribution: WNA Members who bring a door prize to this event are entitled to place their promotional flyers or product samples onto the seats for all the guests in attendance.
FREE Expo Tables: Whilst making an online booking WNA Members have the option of securing a Free Expo Table. If the option doesn't appear it indicates all spaces have been secured.
---
Menu
On Arrival: Pre-luncheon drink followed by cash bar.
Beverages:  Iced Water, Freshly brewed coffee and selection of fine and herbal teas
Scrumptious Buffet Selection: Will be served with freshly baked breads, garden salad.
Hot Buffet Selection: Local and fresh seafood tossed with creamy mornay sauce and penne pasta.
Vegetarian Alternative: Stir fry vegetables with hokkien noodle.
Dessert: Freshly sliced seasonal fruit platter, platter of sweets, assorted mini cakes and slices.
Special Diets: Special dietary requirements are to be indicated in the comments section of your booking form. Due to venue policy we are required to give 3 working days notice prior to this event for special diets that are to be served on the day. Sorry, but any special diet bookings received after this time cannot be guaranteed. To discuss further contact us on 1800 052 476.
---
Tickets
Members: $69.00 | Visitors: $99.00
Join WNA now and book at the discounted Member Rate.
Event details
---