Christmas is all wrapped up with a hamper!
---
Food & Hospitality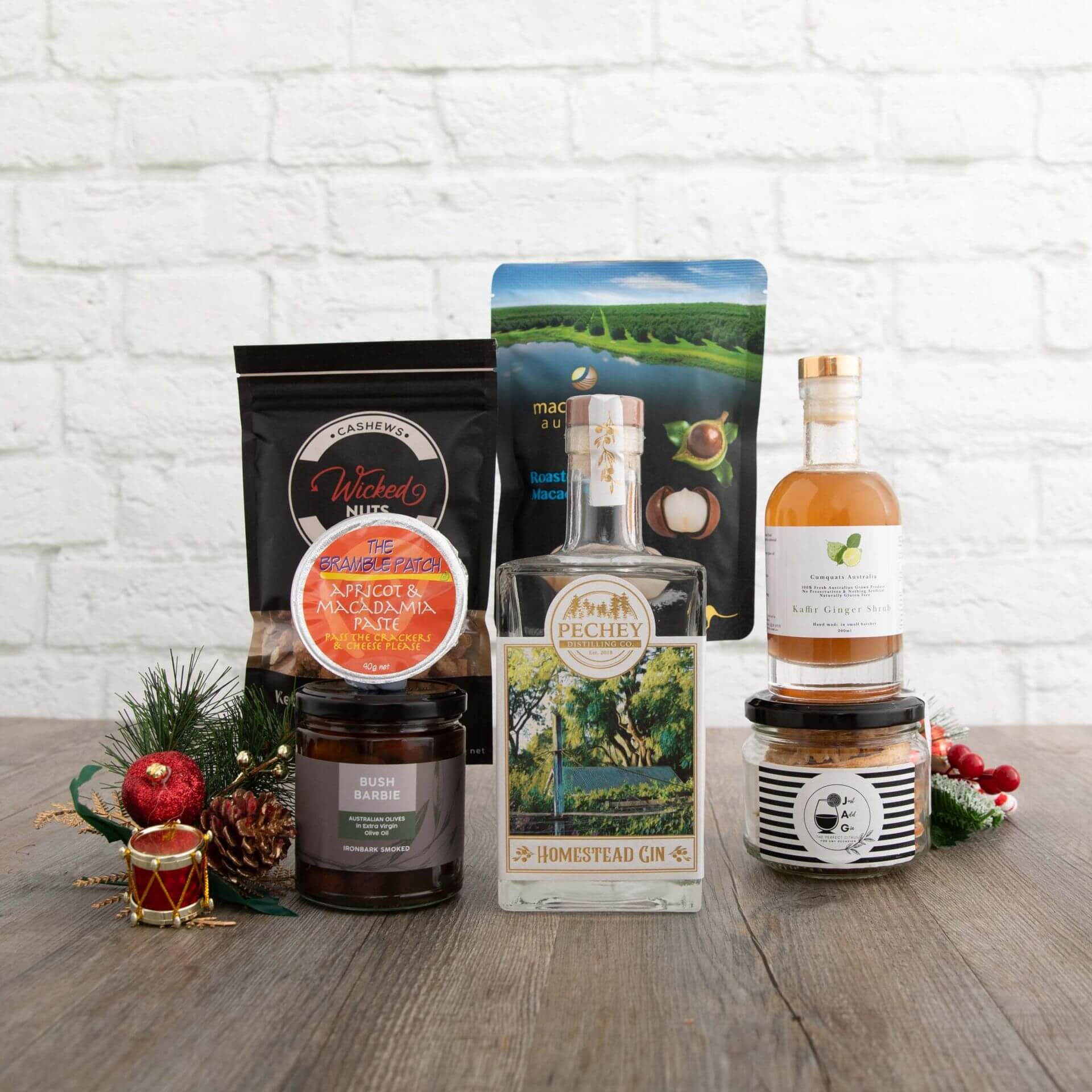 A Graziers Daughter Christmas hamper isn't just a gift, it's an experience!
With one of my beautiful hampers, you can avoid the Christmas rush by ordering now and ensuring your hamper will be delivered right to the front door in plenty of time so your loved ones, or clients and or colleagues are ale to enjoy their Christmas goodies.
No two hampers are the same, allowing you to personalise and create a truly unique and individual gift, as by working with you I can create a hamper which is tailored to your budget and the recipient's tastes.  This ensures you are not getting the usual stereotype, customised hamper which is just churned out at mass numbers.
Alternatively, you can order directly from the Graziers Daughter website if you see one there which suits your needs, thus making it even easier to avoid those crowds at the shops!
The Graziers Daughter is committed to sourcing highly quality local products from Toowoomba and the Darling Downs, so you'll know you're contributing to the sustainability and growth of local small businesses with every hamper you buy.
And in case you're wondering about the name – Graziers Daughter – yes, that's me!
I was raised on a farm in Central New South Wales. It was an incredible childhood that has shaped me into the person I am today. Growing up in the country instills a unique sense of practicality and resilience that I carry with me always. As the saying goes, "You can take the girl out of the country, but you can't take the country out of the girl." This is certainly true for me.
For the past 26 years, I have called Highfields, just outside of Toowoomba, my home. I am passionate about promoting and supporting local businesses and food producers. That's why my hampers and gifts are sourced from local artisans and food producers in Toowoomba and the Darling Downs, ensuring that each gift is not only unique but also supports the local community.
The Graziers Daughter is more than just a hamper store, it's a way to connect people with the local community and support small businesses while providing beautiful and memorable gifts for all occasions.
Why not pop over to the website now  https://www.graziersdaughter.com.au
Or send me a quick email: gifts@graziersdaughter.com.au or happy to chat: 0401 953 595
And we can get those Christmas hampers organised and alleviate some of that Christmas stress!
---
Back to WNA Blog
---