How to Get On the Property Ladder As a Single Woman
---
Finance & Insurance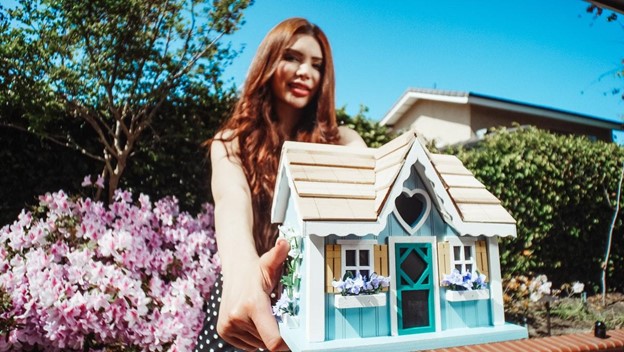 Relationship dynamics have changed immensely since women were expected to find a man capable of buying the home with a white picket fence. It was only back in 1974 that Ruth Bader Ginsburg signed the Equal Credit Opportunity Act. Women were then finally able to apply for a credit card without their husbands or fathers signing off on it.
Fast forward to today, and single women in all of America's 50 largest cities now outpace single men in homeownership. In Australia, single women are only slightly behind in homeownership statistics with 26.2% vs 29.9%  for single men. Below, we're diving into how single women can get on the property ladder.
Save by all means possible
You're likely looking to buy your own home for a sense of independence, but our first piece of advice is to stay under your parents' roof for as long as possible. Having a larger down payment will significantly lower your mortgage rate and repayment amounts.
There are costs involved with buying a house beyond the purchase price, and while some can be rolled into your loan amount, many will need to be paid upfront. You need to ensure you've also saved enough to cover additional expenses that can include the following:
Stamp duty or land transfer duty
Building inspection
Loan application fees
Property evaluation
Mortgage registration fee
Contents insurance
Buildings insurance
Mortgage insurance
Conveyancing and legal fees
Make extra cash
Limiting your spending is not always realistic, since we all have to eat, get to work, and have a cocktail every so often. Instead of curbing your consumerism, put extra effort towards making more money. Even if you already have a nine to five day job, you can still make additional money through a side-job. You can also look at selling your superfluous items or freelance online.
Watch your credit score
Having accessible credit from a major credit card company, store cards, or even direct debit payments for your auto insurance is integral to your credit score. This credit score is a major determining factor of your likelihood to get a mortgage with favorable terms. Ensure your credit cards are paid before the date due, even if it means breaking into your savings or canceling a night out.
Get your team together early
Buying a home is a team effort. We recommend scouting for a realtor months before you intend to purchase. The right realtor should understand your needs and call you when the correct type of properties become available. Similarly, find yourself a mortgage broker like Home Loans Geelong to arrange a preapproved mortgage.
You don't need to tick all the boxes with your first home. Instead, consider it as a stepping stone to future financial independence and freedom rather than the house that you'll live in for eternity. A starter home is best thought of as an investment property where logic and reason outweigh emotion. By thinking this way, you'll be more likely to climb up the property ladder all on your own.
---
Back to WNA Blog
---