Sun 19 Mar 2017
Why Article Marketing Is Important
Sigrid de Kaste
---
Business By Social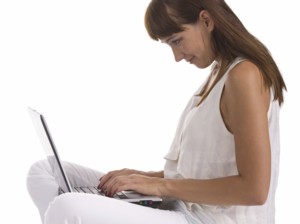 Article marketing has been used for years. From print media publications, it has shifted to the web which many experts say is timeless thus making it very important in the digital age and part of your digital marketing strategy.
Article marketing not only enhances your website with information and page count, but it also increases your site ranking in search engines.
Article marketing should be a strong part of your overall marketing strategy. It is designed to show your expertise and 'warm up' the viewer to purchase. It can target customers locally and globally.
Here are 5 Tips why article marketing is important:
1. Choosing the right keywords for and in your articles is the first step to be found and ranked by search engines.
2. Send your articles only to the target audience. This can be done by uploading the article to your favourite online network. There are also popular article submission sites and directories as well as article search engines which you can submit to free of charge.
3. Create an article contributor exchange with complementary businesses. The more sites you are able to be published on the larger audience the audience you reach.
4. If you have written a lot of articles already, re-purpose them as content for a free e-Book and use it as a lead generation tool.
5. The articles may also be submitted to eZine sites.
Perhaps the best part of digital article marketing is that you don't have to be an expert writer to tell the reader what your product or service or whatever the topic you're writing about is, you are the expert on the topic.
Write as you would speak to a customer about what you do and sprinkle the keywords into the text as you edit your articles.
A note on 'keywords': those are the words or short phrases people type into the search to find answers to their questions.
An this is how you can make it easy for your articles to be found: step into the shoes of your audience and write about what they are most interested in or would be searching for online. This is the essence of what article marketing is all about and why it is so important for anyone who wants to do business online, you are answering your audiences questions using your expertise.
Here's one more tip: If writing really isn't your first choice, record yourself speaking, have it transcribed, edit to add keywords and you're ready to post your article!
Got any questions? Use the comments box below and I will come back to you.
---
Back to WNA Blog
---
About the contributor
Sigrid de Kaste
Stickybeak Marketing® shows you how to attract a steady stream of Top-Quality…
Learn more