Mon 14 Nov 2016
4 Steps to Effective Website Marketing
Sigrid de Kaste
---
Business By Social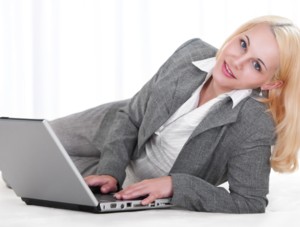 Marketing your Website can become expensive when you're using paid advertising such as Google Adwords or Facebook Advertising.
And really, organic-search traffic is the most powerful search traffic you should be interested in. This is the traffic you get without any direct action on your part but when people search for what you offer.
Here are 4 steps you can take to bring in organic search traffic and increase your ranking on Google:
1. Content is King
When Google changed the rules, creating and posting unique content frequently became the driving force for every business in every industry in Website Marketing
Also, you cannot benefit from social media without investing in quality content. You'll achieve little visibility unless you give people what they want. To craft the right level of content, you'll need a content creation strategy.
2. Conduct Keyword Research
In Marketing your Website, Keywords remain an important part of categorising your site. While you definitely do not want to spam keywords, you still need to go out of your way to find the right keywords so people can find your content. Google relies on them to categorise different content types.
3. Recognise the Importance of Consistent Publishing
There are no guidelines that state you have to publish every week or twice a week. You should publish when you have something to say. But don't leave huge gaps between updates. Consistent publishing keeps people interested and prevents them from forgetting about you.
Give people a reason to keep coming back to your website. Your unique and relevant content updates should be at the forefront of your prospects and customers thinking.
4. Consider How Social Media Became Key
When Google recognised social media as a genuine reflection of popularity, it's important and rise of use started. The function of social media aligns with the search engine's goal of ranking only the most popular websites prominently. Google wants users to click on things or leave comments when they like something. It wants users to find what they are looking for.
Marketing your Website by growing organic traffic can be done. But it requires a solid strategy in place and consistency in implementation.
This is best done by deciding quarterly on what you want to highlight, publish and offer and then create your content and offers ahead of time.
Prepare your posts, both for your Website and for your Social Media, and Marketing your Website becomes so much easier!
---
Back to In The News
---
About the contributor
Sigrid de Kaste
Stickybeak Marketing® shows you how to attract a steady stream of Top-Quality…
Learn more