8 Ways to Get Referrals
---
Business Planning & Strategies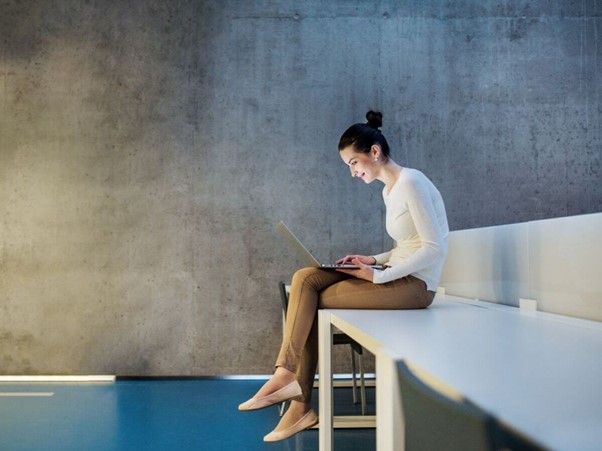 Recommendations remain one of the most valuable sources of quality leads for any business.
This is because some of the heavy lifting has been done for you – your existing customer has already sold the positive aspects of your business which puts you in a great position to focus on closing the deal.
While most businesses recognise the value of referring business, they often struggle with proactively generating referrals.  This may be because they're uncomfortable asking for referrals or because they don't want to appear too salesy.  Or, it may just be a case of forgetting to ask.
In this article we look at what you can do to actively get more referrals.  And by the way, if growing your business is on your agenda, you may be interested in reading more of our Business Growth articles.  You can access these here:
Current customers are one of your best marketing resources
Many small businesses focus time and money on marketing activity that fuels the top of the marketing funnels using paid traditional and digital channels such as print advertising, paid social media, Google Ads, and so on.  However, their best marketing resource is right under their noses – the customers who are happily paying them money for a service or product right now.  These satisfied customers can become brand ambassadors for your business and help you get access to new customers.
How?  We increasingly rely on friends, family and colleagues for recommendations on products or services.  According to some studies, as many as 85% of consumers trust recommendations from people they know.  The theory is that our extended network of family, friends and associates act as a reference group of people whose values we share and whose opinions we respect.
In addition, recommendations from non-marketing sources are viewed as more credible than a message from a marketing source plus have more influence on whether or not a consumer will take action.  So, when a customer comes to us via the referral route they are already primed for the sales message you deliver and are a fair way along the decision-making process.
Don't just wait for referrals to happen
Sitting back and waiting for a referral is not a proactive approach to lead generation. You're simply a passive onlooker without a strategy.  Instead, if you adopt a consistent approach to actively seeking new business, you'll be rewarded with a consistent stream of new business.
In fact, marketing your business in general should never be a stop-start activity dependant on whether you're busy or slow – so don't fall into the trap of waiting for your pipeline to dry up before actively trying to get new leads.
So, how do you actively get more referrals?
1. Focus on being referable
Concentrate on creating an exceptional customer experience and keep looking for ways to add value to the relationship.  A purely transactional business is unremarkable, but an incredible customer experience is worth talking about.  To be referable, your clients need to speak to the value and benefits you provide so make sure you consistently:
Deliver what you promise, when you promise
Listen to your customers and slow down when interacting with them
Ask for their feedback and take customer suggestions on board
Provide extra value and exceed customer expectations
If you're consistently remarkable; you'll consistently be reminding clients why your business is special.  Interested in hearing more about how exceptional customer service has the potential to be the greatest form of marketing for a brand? Check out this TEDx talk https://youtu.be/GH1TXfQSwUQ
2. Make sure your clients know about all the products/services you offer
Too often businesses assume their clients know more about them than they actually do.  For example, if you're a marketing business and a client has used you for web design, make sure they know you can help with content writing, graphic design, or social media management. An easy way to do this is at the end of a job.  Send an email or call the client to thank them for their business and make them aware of the other ways you can help.  You can do this with a simple question, "Did you know we can also help with…", and then talk them through your other services.
3. Ask for referrals
You'll get a lot more referrals if you ask for them.  As you're completing a project with a client, ask if they know anyone who would benefit from something similar.  When you ask a customer to refer you, be specific about the type of person or business you want to reach out to so that the referral is relevant to your business.  And be clear about how you want the referral to be conducted.  For instance, do you want your customer to set up the introduction or are you comfortable with approaching the prospect directly?
4. Give clients other ways of recommending you
Word of mouth and referrals can be offline or online. If you have clients who don't feel comfortable referring, or don't have anyone suitable to refer you to, then create an alternative, online way for them to recommend you.  This could be through a case study or a testimonial on your website, an online review (such as Google, Yelp, Trip Advisor), or by following you on social media.  Remember that consumers tend to see other consumer's opinions as less biased than official sources.  Which is why we all check reviews on sites such as Trip Advisor, Zomato, eBay etc.
5. Give a referral
Giving a referral is one of the best ways to get one in return.  You could do this on an ad hoc basis or through a structured referral arrangement with complementary providers.
6. Provide valuable content which your customers can share with their network
This may be an invitation to a seminar or webinar, a newsletter, blogs or social media content.  By sharing your content, your customers are helping to extend your brand's reach to new audiences. Consistently sending them valuable content will not only demonstrate your expertise, but it will also keep you front of mind when that referral is ready to happen.
7. Utilise LinkedIn
Make sure you have a professional business page, updated personal profiles for key staff, and commit to growing your networks.  If you make a new business contact, send them a personalised LinkedIn connection request.  Most importantly, once you're connected, regularly engage with your LinkedIn connections by liking, sharing, or commenting on their posts.
8. Don't forget to recognise and thank your referrers
This could be with a phone call or email, or perhaps with a small gift or a referral commission.  The important thing is to express your appreciation for their continued faith in the value you provide.
---
Back to WNA Blog
---