Productivity Hacks – Part 2
---
Business Consulting & Coaching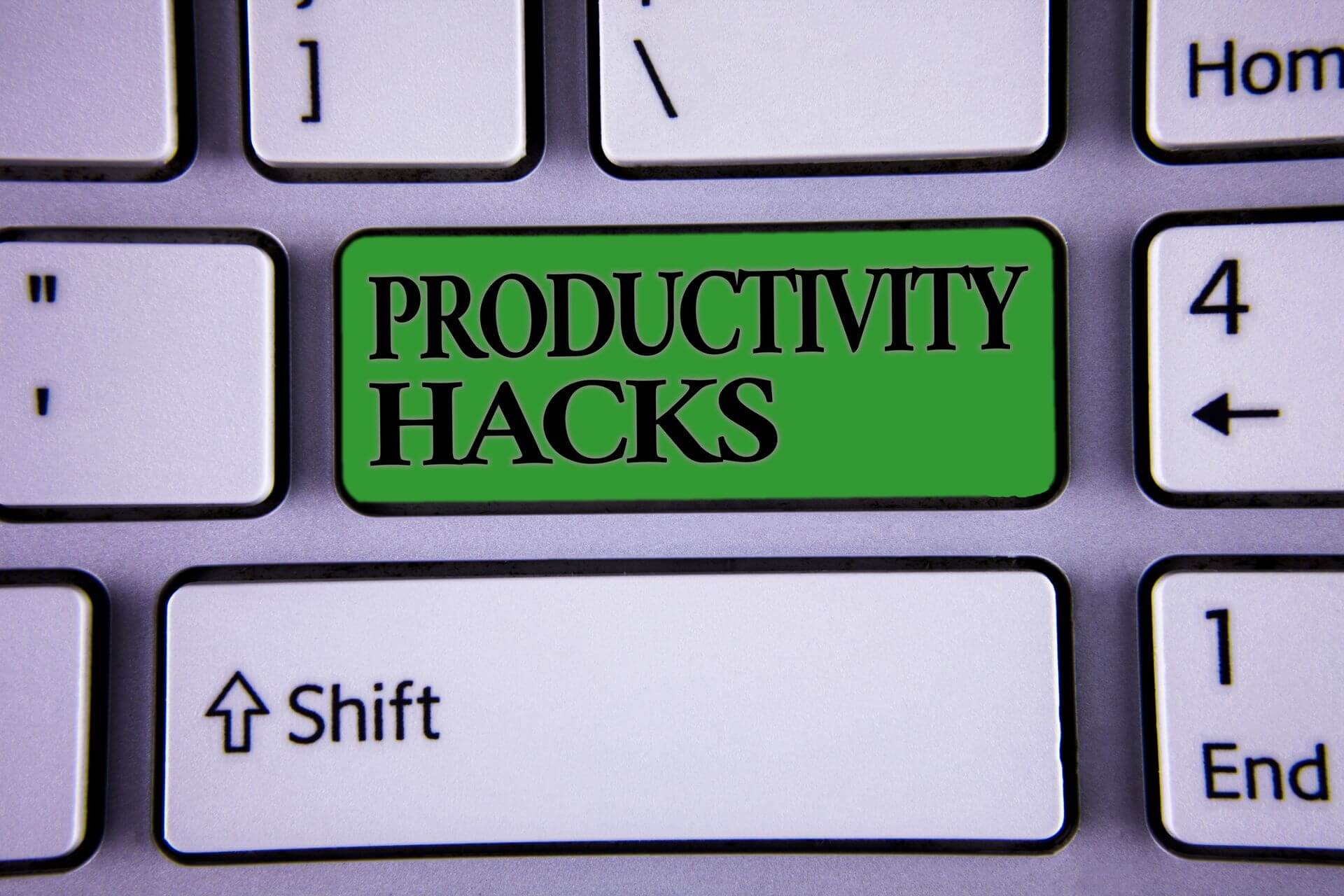 Productivity Hacks - Curious to understand effective ways to manage your time, being the most precious resource in your work or business.
Here are the remaining steps of a simple 3-step strategy to help you evaluate how you spend your time. These steps involve small improvements in process and perspective that will bring bigger outcomes for your productivity.
The 1st step of the 3-step strategy is STOP. That means, stop doing the things that don't add value to your business, your employees, your customers or yourself.  Refer to Productivity Hacks – Part 1 for more detail.
Eliminating the non-value add tasks builds a good foundation for completing the remaining steps to better time management.
The 2nd step is START. That means, look for ways to standardise, systemise and share your workload. Start leveraging your people, systems, and technology so you thrive in your business or job, and provide value for your customers.
Through standardisation, and creating and following one agreed way for repetitive tasks, efficiencies can be achieved. Save time by having one method to follow to complete a particular task. Standardisation also helps your customers as the output and experience for them will be the same every time.
Tools such as Evernote and Google Sites can improve effectiveness by assisting the process of creating, sharing, and storing notes and information. Information is out of your head and easy to find. Time is saved by not having to search for information, or by not having to recreate it because it can't be found.
Sometimes it can be hard to let go and delegate to others to complete certain tasks. Though relinquishing control has benefits. As Stephen Covey points out in his book, 'The 7 Habits of Highly Effective People', delegating means growth for you, the people you delegate to, and your business.
The 3rd step is CONTINUE. That means, continuing to add value. If you weren't providing value to your customers, employees, and your team members, your business or your role wouldn't exist. Hence why it's important your time is spent on the right things. The newfound time you create by doing Steps 1 and 2 can be used to find new ways to add value.
In their book 'Go Givers Sell More,' Bob Burg and John Mann talk about the 5 categories of value you can add to a product or service – Excellence, Consistency, Attention, Empathy, Appreciation. Some ideas worth considering to help you review how you provide value in your business or role.
You know the importance of your time as a limited resource and how managing your time can reap rewards. I look forward to hearing your thoughts on how the 3-step strategy has worked for you.
---
Back to In The News
---