Mon 28 Aug 2017
Top 5 Marketing To-Do's in 2017
Sigrid de Kaste
---
Business By Social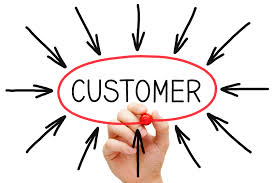 Being visible, being seen by new prospects continually, consistently, is one aspect of marketing that needs to be done — every year. Marketing before and after the digital transformation revolves around how customers see your business. And to be seen, you need to be 'out there'
Keeping focus is crucial for business owners, big and small —and that can be a challenge. As you expand, your customer base might become more diverse. That requires more marketing in more and new ways.
While we can collect data easily with new technology and it is making it easier to target consumers, it's still a massive undertaking for small businesses and entrepreneurs to understand and use data to their advantage.
Here the Top Five Marketing Activities to Focus on:
1.  You need an increased focus on customer experience. Customer experience is the heart of marketing for every industry. Today more than ever you need to embrace a customer-centric philosophy to create effective marketing strategies and positive digital transformations.
2. Make your Marketing Personalised. As everything is being individualised, from coke cans to shoes, mass customisation has moved into personalisation. What does this mean? You might want to  ensure touch points, where customers get to see and know you, are specific and individual. Or it might mean streamlining the buying process and making it more responsive.
3. Video, Video – more and better video content. Content is definitely still king, only the kind of content that rules the web is changing. Social Media posting, reviews, blogs, papers, and Digital Books are all still crucial aspects of marketing, but video as content is moving ahead fast for businesses.
4. And even more social media marketing. Do you need to change the way that you think about social media? Social media strategies should focus on engaging with viewers in a personalised way and be ready to sell your product or service. Don't just post generic content—content that people are ignoring. Use social media as your frontline marketing of sales and services. Use it to engage with consumers, not blast messages.
5. Right-time marketing. What does that mean? With so much and simple to set up data collecting technology you want to set up your marketing as a journey on which you take your prospects. From the initial get to know to the moment they trust and buy. Getting to know what the journey looks
There you go, the top five marketing 'to-do's for you. If you're not already doing this, start now and engage it for the next half of 2017!
---
Back to In The News
---
About the contributor
Sigrid de Kaste
Stickybeak Marketing® shows you how to attract a steady stream of Top-Quality…
Learn more