What To Consider When Establishing A Corporate Giving Initiative
---
In The News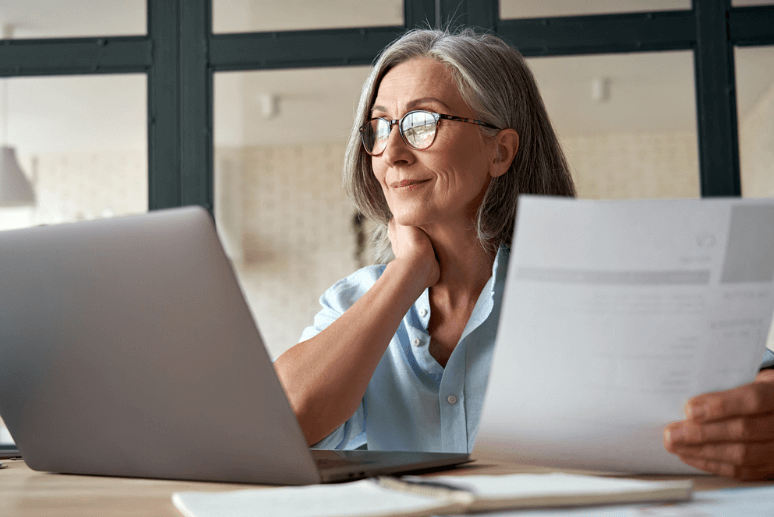 In the modern business landscape, social engagement and ethical responsibility are at the fore, so it's crucial that business owners put plans in place to bolster their own corporate social justice. Nowadays, corporate giving initiatives are becoming more widespread, and with good reason too. These initiatives provide an opportunity for business owners to ensure that their enterprises make a positive impact. Taking on an initiative like donating to an ethical charity in Australia not only helps local communities, but also can do a huge amount to bolster the reputation of your brand and business in the eyes of consumers. Having non-profit partners in your business network may also provide future opportunities for your enterprise further down the road.
Below, we take a closer look at just some of the reasons why philanthropic giving is so important in the modern business landscape, and some of the ways in which you can take advantage of this socially conscious trend today.
What Are Some Advantages Of Corporate Giving?
There are countless benefits to getting involved in corporate giving, but there are three in particular we'd like to outline today. While, of course, it is advantageous to be seen as a business with a solid moral compass, implementing a strategy around corporate giving has many other benefits, such as improved brand reputation, better employee engagement and tax benefits, all of which we explore in more detail below.
1. Improved Brand Reputation
Corporate giving initiatives can help build a positive brand image and improve the current public perception of your brand. When a business actively contributes to causes that their wider community cares about, it shows that your enterprise isn't just a fixture of its industry, but a fixture of its local community as well. In the modern business landscape, consumers want to support businesses with a conscience which will help your organisation go from strength to strength.
2. Better Employee Engagement
Just as consumers want to support businesses that are socially conscious, so too do employees seek to work for enterprises that are committed to making a positive impact on their wider communities. Corporate giving programs have been shown to boost employee morale, improve job satisfaction, and increase employee retention rates. And when it comes to expanding your team, you will find that more candidates will be attracted to your adverts because of your corporate giving strategies.
3. Business Tax Benefits
Depending on the tax laws where your business operates, you may qualify for tax deductions for any corporate donations your business makes. For example, in Australia, most charities offer individuals and businesses the opportunity to make tax deductible donations. This can allow your enterprise to sustainably use excess budget and to enjoy the tax benefits that accompany recording deductible donations and charitable gifts. 
How To Choose The Right Cause
Choosing the right cause, or causes, for your corporate giving initiatives is vital. To begin, you need to ensure that you keep the core values of your company in mind as the causes that you choose to support should align with your brand and your values. You should also take the time to consult all of the stakeholders in your company such as your customers, employees, investors and partners so that you can be confident the cause you choose to support has support from all of those working within your organisation. Focusing on these two issues first will help to ensure that your corporate giving initiatives are seen to be authentic from the outset. 
When you're choosing which causes to support, you should always start by addressing the needs of your local community. While supporting national or even international causes is commendable, starting locally is best as this will help you build a stronger base. Once you are in a more established position, you can then expand your corporate giving beyond the local community down the line. Make sure you take the time to stay up to date with what is happening in your local community and always do your due diligence before partnering with any charities or non-profits so you know that they are reputable and trustworthy in whatever work they are doing.
Challenges To Be Aware Of When Establishing A Corporate Giving Initiative
As with any business decision, there are always challenges and pitfalls that you should be aware of. Understanding what the potential issues might be can help you make the right decision and ensure that your corporate giving initiatives are a success. After all, you are trying to help those in need and give assistance to various causes so you need to be sure that your efforts are not going to waste. 
Failure to Measure Impact: Without clear metrics and measurement tools, assessing the impact of your giving initiatives is challenging. Establish key performance indicators (KPIs) and regularly evaluate whether your philanthropic activities are working towards broader goals.
Short-Term Focus: Philanthropy should ideally be a long-term commitment. Avoid the pitfall of focusing solely on short-term gains or quick fixes. Sustainable change often requires ongoing support and dedication.
Controversial Causes: Be cautious when associating your brand with causes or organisations that may be divisive or controversial. While taking a stance on important issues can be admirable, it can also alienate consumers. Insufficient research can lead to ineffective giving and potential reputational damage.
Lack of Adaptability: Social and environmental challenges evolve over time. Your giving initiatives should adapt and respond to changing circumstances and emerging issues. Rigidity can limit your effectiveness.
Ensure Your Corporate Giving Initiatives Are A Success
While the primary goal of every business is to make a profit, it's also important to understand that you have an impact on the world around you. As a business owner, you can make decisions that will result in a positive impact on the people you employ, the communities you operate in, the people you serve and those in need in your area.
Following the advice outlined above, you can ensure that your corporate giving initiatives are a success from the outset and that your efforts make a real difference moving forward. Not only will those causes that you choose to support benefit greatly but your company will gain in the long run too.
---
Back to WNA Blog
---