Workplace Gender Equality 2023: How is Australia Faring?
---
In The News
Truth be told, women are – to this day – still massively underrepresented in the workplace. Of course, this does depend on which industry we are referring to! Certain professional arenas – such as education, tourism, caring, and hospitality, for instance – are, admittedly, predominantly female-dominated. But, that is not to say that females are being adequately represented across the board – especially in Australia. Indeed, many Australian workplaces are still being monopolised by men – with women, in general, being largely disregarded as candidates for specific professions. So, for a detailed snapshot of how Australia is faring in terms of workplace gender equality in 2023, just keep reading.
Minimising the Workplace Gender Imbalance: Why Women Should Pursue Higher Education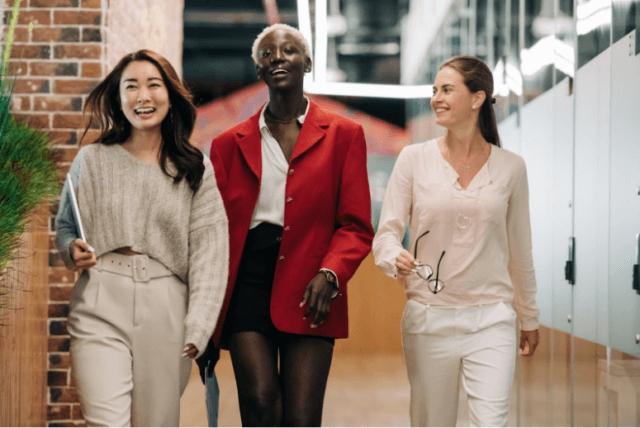 Photo by Alexander Suhorucov: https://www.pexels.com/photo/successful-multiethnic-business-colleagues-in-modern-office-6457579/
If you are an ambitious, intelligent and hard-working woman who is aspiring to progress her professional career, a tertiary qualification is a must! Project management training, in particular, is essential for females who want to secure an upper or senior management role. 
As part of this type of degree, students will learn and develop essential leadership and communication skills, as well as strategic direction, planning and organisation, and critical decision-making capabilities. These are, of course, all vital attributes for female leaders to develop. Or indeed, any good leader, to be fair! By undertaking this particular course, the main study areas of focus covered usually consist of the foundational principles of project management, project initiation and planning, as well as learning how to lead and manage projects. In addition to this, students will also develop skills around contract management, as well as covering other key study areas.
Career Prospects for Educated Women: Bridging the Professional Gap
As well as not being provided with the same career opportunities as men, women are also paid significantly less than their male counterparts. In  Australia, this can often be for the same role, within the same company! Which certainly, is extremely unfair – not to mention, completely unwarranted. Women are, arguably, often seen to be more conscientious, dedicated and hard-working than men! Of course, this could be because women have been made to feel that they need to prove themselves in the workplace. As such, females may feel that they need to work harder, to be seen of value as an employee. It is also likely that men do not feel this same need to prove themselves at work and as such, are arguably more likely to feel more comfortable and at ease in their job. Which can, admittedly, lead some male employees to become complacent. Of course, this is not true of all men! But, irrespective, there is simply no good reason that women should be paid less than men – especially in the same job. 
The good news is that post the 1950s era of designated and restrictive gender roles, more and more women are enrolling in higher education to further their careers. For this reason, we are seeing a much higher level of professional representation of females today – especially in industries that have to date, been predominantly male-dominated. For instance, historically, the vast majority of corporate management and C-suite roles have been filled by men. Happily, an increasing number of women are beginning to step into these roles and into their potential – essentially, breaking down what is commonly known as the 'glass ceiling'.
The Glass Ceiling: How Women Can Overcome Challenges in the Workplace
The existence of the glass ceiling for women in the workplace essentially means that there is, metaphorically speaking, a barrier preventing them from moving upward in their careers. This invisible but very real career-stopper is, understandably, extremely frustrating. It can be the cause of much distress for deserving individuals who are consistently not being promoted, despite all of their dedication and hard work.
Sadly, the glass ceiling phenomenon has often led to underpaid, overworked female employees feeling completely exploited. Continually discarded, overlooked and disregarded – women in the workplace have, historically, had a hard time proving their merit to their employers. That is not to say that female employees do not offer tremendous value. Indeed, some would even argue that women make for better employees than men! 
Thanks to the unfortunate existence of the career 'glass ceiling', as well as historically rigid and cemented gender roles – it can be challenging for a woman to pursue a successful career. Despite this, an increasing number of female employees are seeing greater success in attaining that elusive promotion. Of course, this is due in part to more and more females having access to higher education. It is also thanks to the strong women who have continually pioneered gender equality throughout the years. Of course, we still have a long way to go – especially in Australia. However, with leaps and bounds currently being made in terms of women's career progression, it shouldn't be too long until we have successfully (and, finally!) bridged the gender gap in the workplace.
Feature Image: Photo by fauxels: https://www.pexels.com/photo/man-wearing-brown-suit-jacket-3184339/
---
Back to WNA Blog
---