Tue 24 Jan 2017
Your Book – Your Marketing Powerhouse
Sigrid de Kaste
---
Business By Social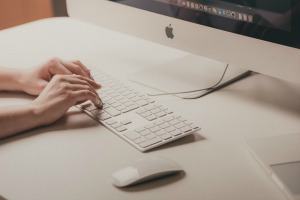 As a business owner, have you thought about writing a book as part of your Marketing Strategy? Does it sound like a long and arduous task?
Digital and audio book versions are part of the frontier of global business expansion. They are a powerful medium for taking your information, ideas, techniques, and expert knowledge further than ever before and increasing your client database fast.
Consumers access social media, Amazon  and many other sites daily, in fact, minute by minute, they are looking for news and 'how to' on many different topics.
The traditional publishing market has been overtaken by self-publishing and that makes is quick and easy to have your book written, published and promoted within 3 days!
You get to keep the rights and royalties AND most of all, you get to collect new customers.
Use these 3 tips to turn your book into your Marketing Powerhouse:
1. Plan it with the Outcome in Mind
Make the time and plan your book. You want to have a clear idea of who you are writing for and why they would want to read the book.
You also want to be clear on what you want to achieve with the book.
Consider: book sales are NOT where the money is made! You want to have a bigger income and more powerful outcome from your book.
This needs to be incorporated from the planning stage
2. Write it with Technology in Place
You can write your book in as little as 3 days, completed! Yes, that's correct, just 3 days. Simply tap into material you've already produced, or use technology.
You can video your content or create audio text. Using transcription gets your text ready to use within 5-8 hours or even less.
3. Publish and Promote Digitally Today
Creating and publishing the digital version of your book takes 8 – 12 hours. It is straight forward and step by step instructions are readily available.
Consumers across the world can read your book's digital version without even a special reading device. They can download an app and read on their phone.
With powerful and appealing calls to action throughout your book, links to other products or services, a database of new prospects is created effortless!
---
Back to WNA Blog
---
About the contributor
Sigrid de Kaste
Stickybeak Marketing® shows you how to attract a steady stream of Top-Quality…
Learn more